Gaming tablets are a rarity – we haven't seen one in a long while, but Lenovo is making one and it will be part of its Legion series. Actually, we can barely call this a tablet, assuming that the rumors are true.
So far all the official info that we have is two photos shared by Lenovo execs on Weibo. One shows the front of the tablet, the other the Legion branding on the back. The tablet is visibly on the small side.
How small? It will be about 8", according to IT Home, which quotes unnamed sources. That's fairly small, considering that a phone like the Lenovo Legion 2 Pro has a 6.92" display (or maybe it's the phone that is large).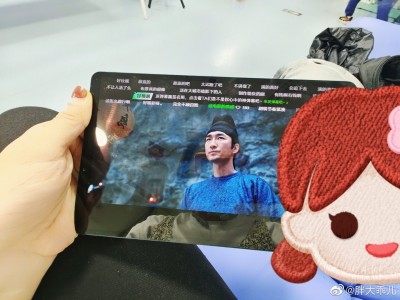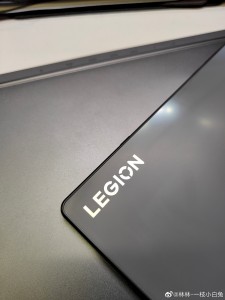 Photos of the upcoming Lenovo Legion Pad
Note the lack of physical controls on the tablet – this sets it apart from the Lenovo Legion Play, which leaked a couple of months ago (that one has a 7" screen and built in joysticks, D-pad and other buttons you expect to find on a game controller).
Anyway, there's no word on the specs yet, but we expect to see a high refresh rate screen and a high-end Snapdragon chipset. Whether that is the Snapdragon 8 Gen 1, the 888 or another remains to be seen.