An important clinical trial for Parkinson's disease has just gotten underway in the UK. The placebo-controlled Phase III trial will test whether a long-existing cough medication can slow down the progression of the neurodegenerative condition and improve people's quality of life. Earlier studies have suggested that the drug can interact with brain proteins key to the development of Parkinson's.
The drug is called ambroxol, and it's been in use since the late 1970s as a common ingredient in cough medication. It can thin out mucus, allowing people with a cold or other respiratory condition to more easily clear phlegm from their airways and breathe easier. It also reduces inflammation, providing a soothing effect on sore throats. For several years, however, some researchers have speculated that ambroxol might be able to help treat Parkinson's disease and related conditions.
In those with Parkinson's, the brain slowly becomes cluttered with the misshapen form of a normally harmless protein called alpha synuclein. Over time, this accumulation acts as a driving force in killing or impairing the neurons that provide the brain with dopamine, leading to the movement and muscle control problems seen with Parkinson's. Some research has suggested that another protein called glucocerebrosidase, or GCase, may play a role in the disease. GCase helps regulate the brain's waste clearance system, and levels of GCase seem to go down as levels of abnormal alpha-synuclein rise in those with Parkinson's. Notably, rare genetic mutations that cause people to make defective GCase are also known to be a major risk factor for Parkinson's.
Studies in the lab and in animals have found that ambroxol can raise levels of GCase, leading to the hope that it could then indirectly lower levels of abnormal alpha-synuclein in people with Parkinson's. Small human trials by researchers at the University College London have found that ambroxol can reach the brains of people with moderate Parkinson's disease and that it can affect the levels of GCase and alpha-synuclein as expected. It also appeared to be safe and well-tolerated, despite needing to be taken in much higher doses than when used as cough medication.
These earlier studies have provided a hint that ambroxol can slow down the decline of people's mobility and other symptoms. But the real test of its effectiveness will begin now, with the same UCL researchers now about to conduct a large-scale Phase III trial of the drug—often considered the gold standard of clinical research. The trial is scheduled to enroll 330 people with Parkinson's, who will be randomized into either a placebo or treatment group. The volunteers will receive treatment for the next two years, with the researchers monitoring their symptoms and overall quality of life along the way. The team also will be checking to see whether the drug is more effective in those with GCase mutations, though they're hoping that it can still benefit people without the mutations as well.
G/O Media may get a commission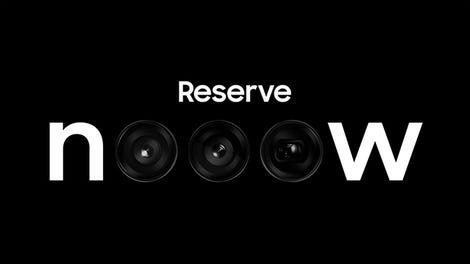 Up to $100 credit
Samsung Reserve
Reserve the next gen Samsung device
All you need to do is sign up with your email and boom: credit for your preorder on a new Samsung device.
"I am delighted to be leading this exciting project. This will be the first time a drug specifically applied to a genetic cause of Parkinson's disease has reached this level of trial and represents ten years of extensive and detailed work in the laboratory and in a proof of principle clinical trial," said lead researcher Anthony Schapira in a statement from UCL. The trial is being conducted in partnership with the UK charity Cure Parkinson's and the Van Andel Institute, a Parkinson's research center in Michigan.
Even in the best-case scenario, ambroxol is unlikely to represent a true cure for Parkinson's. But it could be the first drug known to modify the course of its progression. Current treatments can only help manage people's symptoms and often become less effective over time as the brain's production of dopamine deteriorates.