John Carpenter has high hope for the Christine remake. Get ready for spooky season with a trio of horror trailers. Plus, what's coming on FLCL Grunge. Spoilers, away!
Lamar Johnson Loves Beyblades and Pokemon

Christine
Upon learning Bryan Fuller is directing the upcoming Christine remake, John Carpenter admitted "it'll probably be better" than the original during a recent interview with Total Film magazine (via Games Radar).
Oh boy. Well, good luck to him. It will probably be better.
Original star Keith Gordon echoed his belief, adding:
I think [Fuller's] really talented, and a good person to do it. I mean, I don't have a negative feeling about people remaking something, especially 40 years later. Christine could be told in a different way and not be an insult to the original. There's a very short list of untouchable classics that should never be remade – films where their groundbreaking-ness or idiosyncrasy is what makes them special. I wouldn't want to see anybody's remake of Citizen Kane, or 2001, or Raging Bull.
---
Saw X
A corrupt janitor risks having his eyeballs sucked from his skull in a new clip from Saw X.
SAW X – The Eye Trap Is Revealed In Bone-Breaking First Clip!
---
Monster High 2
A catgirl with a vendetta against witches comes for Draculaura's head in the trailer for Monster High 2, premiering October 5 on Paramount+.
Monster High 2 | Official Trailer | Paramount+
---
There's Something in the Barn
A family learns their new Norwegian homestead comes with a homicidal elf in the trailer for There's Something in the Barn, starring Martin Starr, Amrita Acharia, Zoe Winter-Hansen and Townes Bunner.
THERE'S SOMETHING IN THE BARN – exclusive teaser
---
The Fifth Thoracic Vertebra
A moldy mattress births a spine-ripping monster in the trailer for The Fifth Thoracic Vertebra, available to stream on IndiePlex this October 20.
Fifth Thoracic. Vertebra Trailer 1
---
Dr. Cheon and the Lost Talisman
A phony exorcist loses his cool when his new client has the ability to see ghosts in the trailer for Dr. Cheon and the Lost Talisman.
DR. CHEON AND THE LOST TALISMAN Official Int'l Main Trailer
---
Futurama
In conversation with Movie Web, producer Claudia Katz confirmed Hulu has yet to order a second season of its Futurama revival, but is hopeful for a new movie.
Hulu has done an amazing job launching the new episodes and we hope they'll order more. And, maybe a movie…why not?
---
Our Flag Means Death
Spoiler TV has photos from the first two episodes of Our Flag Means Death's second season. Click on the links to see the rest.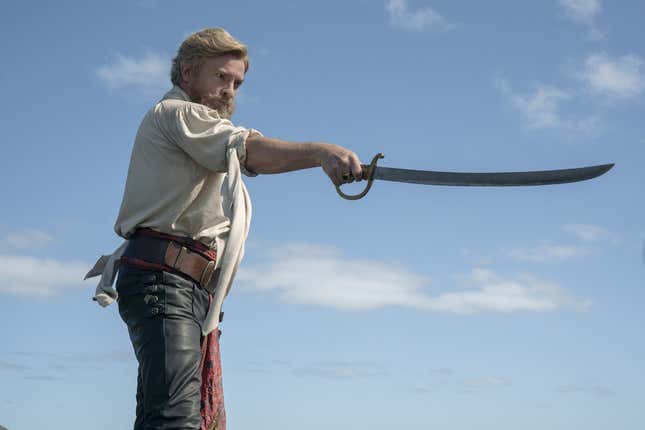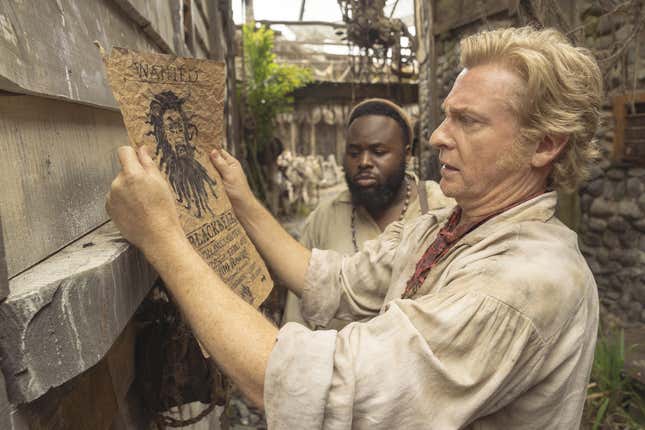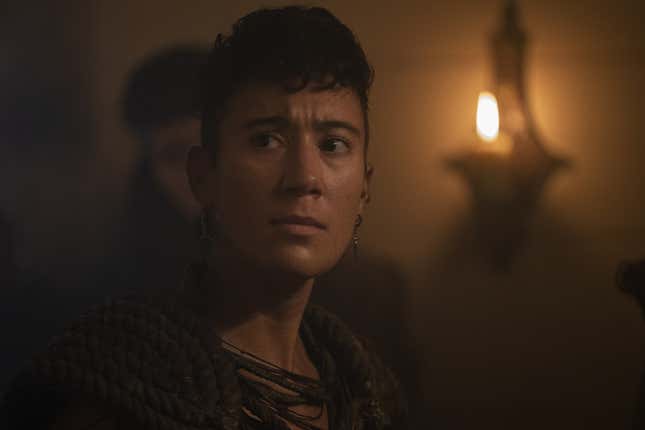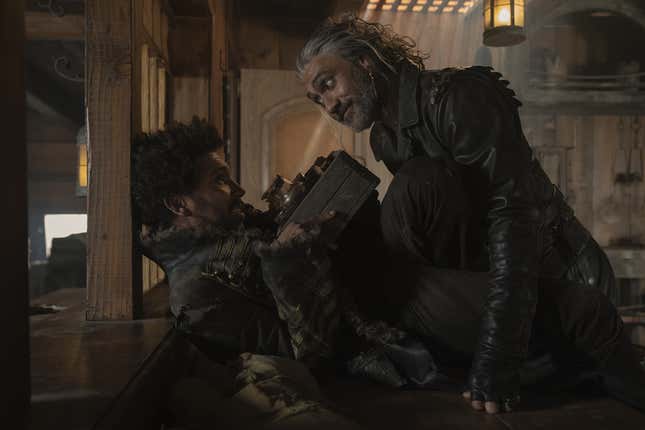 ---
FLCL: Grunge
Finally, Adult Swim has released a teaser for this week's episode of FLCL: Grunge.
Toonami – FLCL Grunge Episode 3 Promo
---
Want more io9 news? Check out when to expect the latest Marvel, Star Wars, and Star Trek releases, what's next for the DC Universe on film and TV, and everything you need to know about the future of Doctor Who.