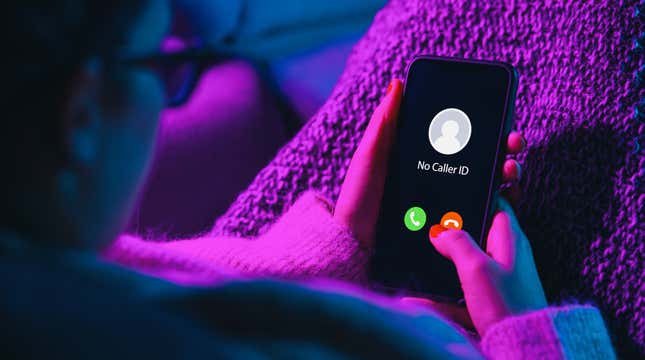 Robocalls are a nuisance to everyone with a cell phone, and the national Do Not Call Registry is apparently no help. Justice may be served, however, as 49 attorneys general have filed a lawsuit against a company they accuse of making more than 7.5 billion robocalls to people on the Do Not Call Registry.
Tour the Museum of Failure's Best Tech Trash
Attorneys general from Washington D.C. and 48 states filed the lawsuit on Tuesday. Alaska and South Dakota were not included in the complaint. The lawsuit is waged Michael Lansky and Stacy Reeves, who are the CEO and Vice President of Operation and Sales of the Arizona-based Avid Telecom. The 141-page document alleges that of the 21 billion calls Avid Telecom transmitted to U.S. telephone numbers since 2019—7.5 billion of them were to numbers on the national Do Not Call Registry, which is an FTC list that precludes telemarketers from calling you.
"Robocall scams are not just an annoyance, they are illegal — and they are used to take advantage of our most vulnerable populations," Attorney General of Pennsylvania Michelle Henry said in a press release. "Pennsylvanians have made it clear that robocalls are not welcome here, and I am proud to stand with my colleague Attorneys General to announce this important action in the fight against illegal robocalls."
The lawsuit further alleges that since 2019, Avid Telecom sent 1 million calls to various numbers in the represented states and districts that were unlawful. The plaintiffs argue in the complaint that the calls "included Social Security Administration scams, Medicare scams, auto warranty scams, Amazon scams, DirecTV scams, and credit card interest rate reduction scams." The complaint also claims that Avid Telecom illegally spoofed government agency caller IDs—including agencies like Homeland Security, the FBI, and the U.S. Postal Service—in 8.4 million calls since 2019.
"Contrary to the allegations in the complaint, Avid Telecom operates in a manner that is compliant with all applicable state and federal laws and regulations," Neil Ende, Avid Telecomm's outside legal counsel, said to the Associated Press.
This new lawsuit is another attempt at a government crackdown on unsolicited calls that are annoying Americans everywhere. New Jersey tackled telemarketers with a recently passed law called the "Seinfeld Bill." The law requires that telemarketers disclose the name and phone number of the company they represent, as well as the purpose of the call, within the first 30 seconds of connecting with a customer. Companies with telemarketers will also have to clearly post a mailing address on their website.