We've gathered 10 books that spotlight some of pop culture's most beloved and fascinating properties, including Disney, Star Trek, The X-Files, and Labyrinth. Scroll through for ideas on what to gift-wrap for the sci-fi fanatic, the film-history buff, or even the budding photographer on your holiday list.
Are Fans Tired of Marvel and DC? Superhero Fatigue at NYCC 2023
Looking for more gift ideas? Check out all of Gizmodo's 2023 gift guides.
The Art of Walt Disney: From Mickey Mouse to the Magic Kingdom and Beyond (Disney100 Celebration Edition)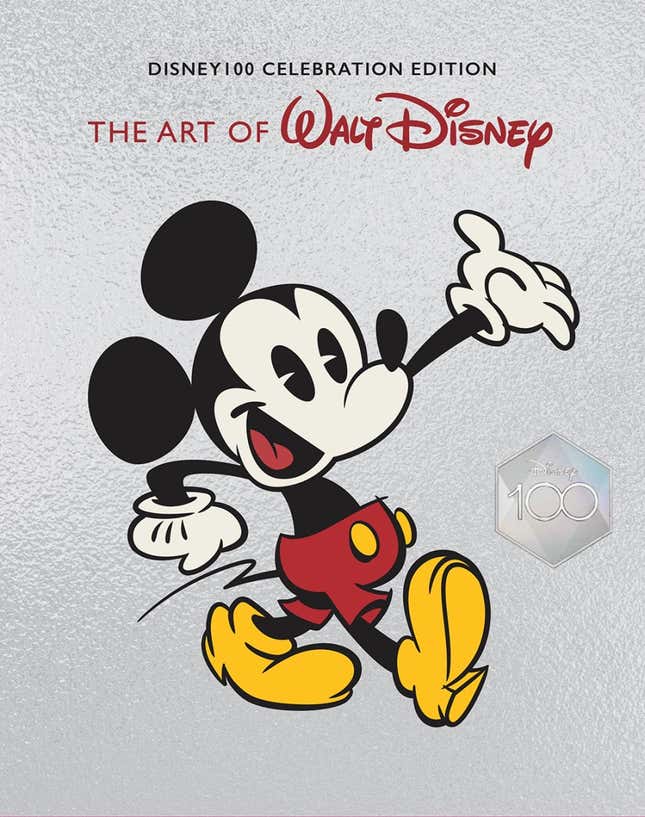 Why we like it: Disney has been celebrating its 100th anniversary all year with festivities that have included an avalanche of commemorative merch. This book by author and photographer Christopher Finch has become a classic for Disney fans since its original release back in 1973, and it's now available in a revised, updated, and aesthetically spiffed-up new version. According to publisher Abrams Books, it offers "a comprehensive history and tribute to the career and legacy of Walt Disney" and "was the first to reveal the wealth of concept art, animation drawings, and archival material that is created in the course of animating films."
Price: $100 Where to buy: Abrams Books, Amazon
Spider-Man: Across the Spider-Verse: The Art of the Movie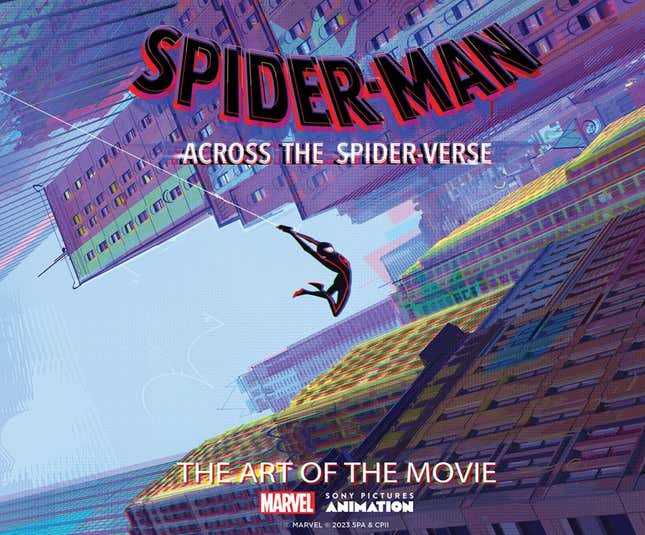 Why we like it: Ramin Zahed's official tie-in book delves into the 2023 Sony Pictures Animation sequel, the second in the eye-poppingly dynamic series that kicked off with the 2018 Oscar winner Spider-Man: Into the Spider Verse. Creating the dazzling array of characters and settings explored in the multiverse tale was no small task, and this up-close look at Across the Spider-Verse contains "exclusive concept art, sketches, character designs, and storyboards from the visually innovative film, as well as interviews with key creators such as writers/producers Phil Lord and Christopher Miller, who offer insights into their creative process." Check out an excerpt from the book here.
Price: $40 Where to buy: Abrams Books, Amazon
Spielberg: The First Ten Years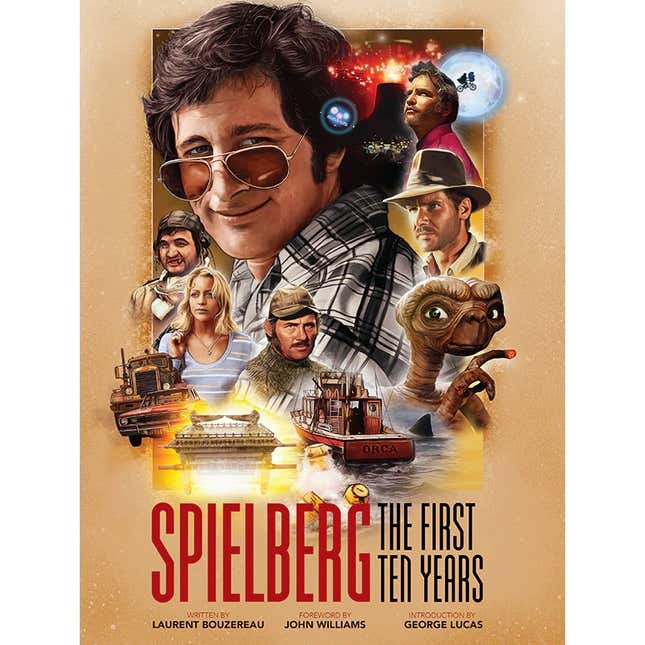 Why we like it: Most directors don't have decades-long careers full of so many hits you need an entire volume to chart just "the first 10 years," but Steven Spielberg isn't most directors. The time period spanned by author and documentarian Laurent Bouzereau's book—1971-1982—includes deep dives into now-classic features like Jaws, Close Encounters of the Third Kind, E.T. the Extra-Terrestrial, and Raiders of the Lost Ark.
Price: $70 Where to buy: Insight Editions, Amazon
Dune Part One: The Photography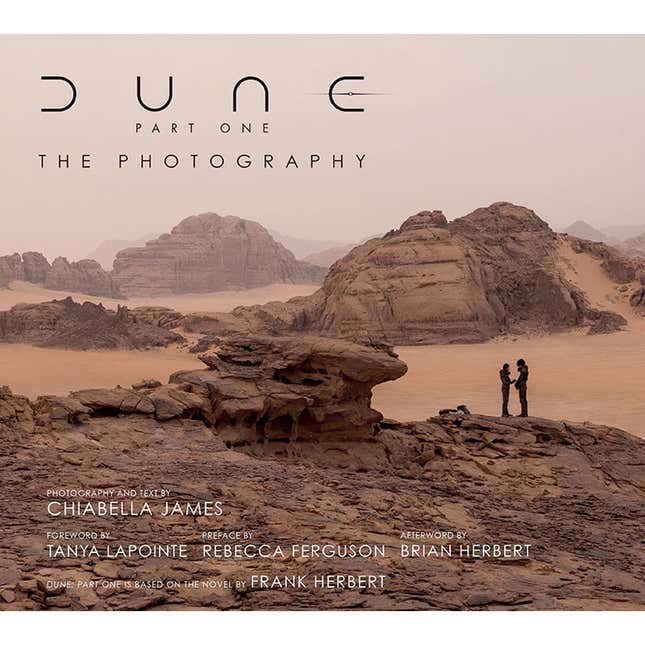 Why we like it: While sci-fi fans wait (and wait) for Denis Villeneuve's next Frank Herbert adaptation, Dune: Part Two, there's no better eye-candy feast than this collection of images from the Oscar-winning first film, shot on location by unit photographer Chiabella James. The book also features commentary from stars like Timothée Chalamet, Rebecca Ferguson (who also wrote the preface), Oscar Isaac, Josh Brolin, Zendaya, and Jason Momoa, plus a foreword by executive producer Tanya Lapointe and an afterword by Brian Herbert. Get a look inside the book here.
Price: $60 Where to buy: Insight Editions, Amazon
A Masterpiece in Disarray: David Lynch's Dune – An Oral History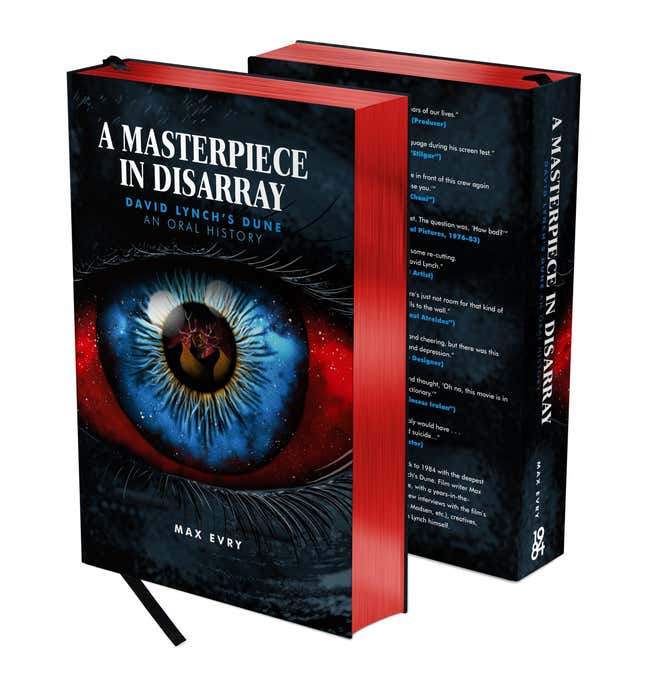 Why we like it: And then there's David Lynch's Dune—not a multi-Oscar winner by any means, but a cult classic that's inspired plenty of curiosity over the years. Author Max Evry gathers new interviews with stars like Kyle MacLachlan, Sean Young, and Virginia Madsen, as well as "creatives, film executives, and insiders" and even director Lynch himself to excavate the true story behind this legendary and oft-misunderstood 1984 Hollywood oddity. Read an excerpt here.
Price: $22.99 Where to buy: 1984 Publishing, Amazon
Blood, Sweat & Chrome: The Wild and True Story of Mad Max: Fury Road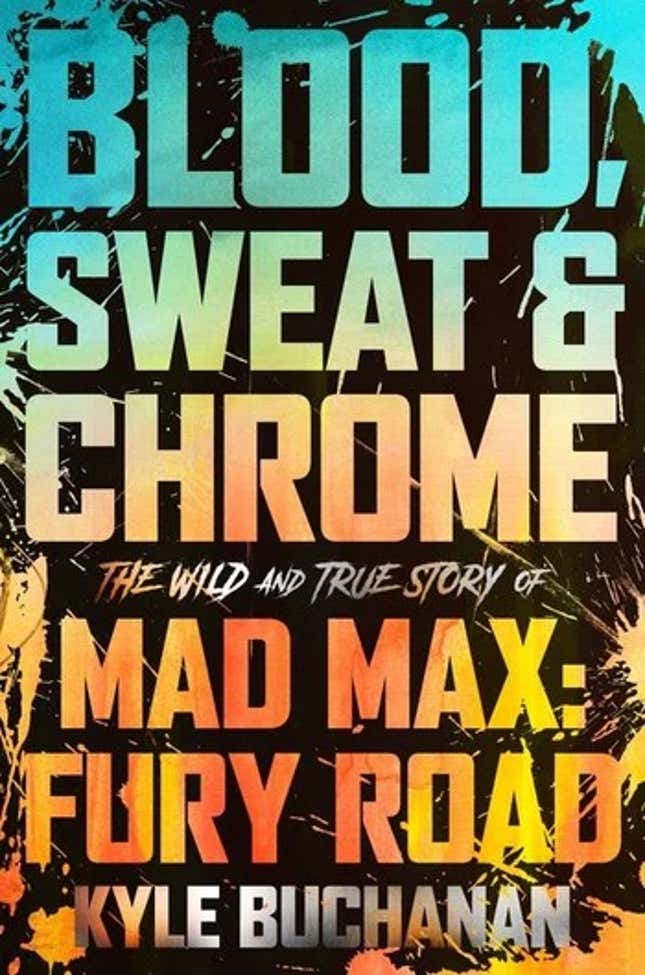 Why we like it: This Hugo-nominated book by New York Times pop-culture journalist Kyle Buchanan offers "a full-speed-ahead" oral history of George Miller's stunning 2015 action epic, which won six Oscars and racked up audience acclaim despite a brutal production plagued by harsh weather and notoriously dangerous conditions. Miller and stars Charlize Theron and Tom Hardy are among the interviewees in the book, which traces "Fury Road's unexpected origins, through its outlandish casting process to the big-studio battles that nearly mutilated a masterpiece … and astonishing facts behind a shoot so unconventional that the film's fantasy world began to bleed into the real lives of its cast and crew."
Price: $23.19 Where to buy: HarperCollins, Amazon
Labyrinth: Bestiary – A Definitive Guide to the Creatures of the Goblin King's Realm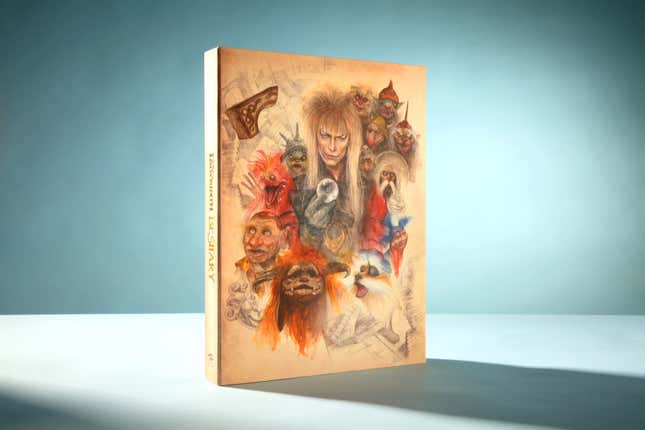 Why we like it: Any fan of Jim Henson's 1986 fantasy would break out into a spontaneous performance of "Magic Dance" upon receiving this collector's volume by S.T. Bende, which explores the "wondrous beings and chaotic critters" that populate the movie as well as the tie-in comics and novelization. What's more, the book includes "a stunning sketchbook featuring exclusive artwork from award-winning illustrator Iris Compiet, a selection of three beautiful art prints, and a signature card signed by the artist."
Price: $200 Where to buy: Insight Editions; if you don't need the extra flair, Insight Editions and Amazon also have a version for $35
The Wicker Man: The Official Story of the Film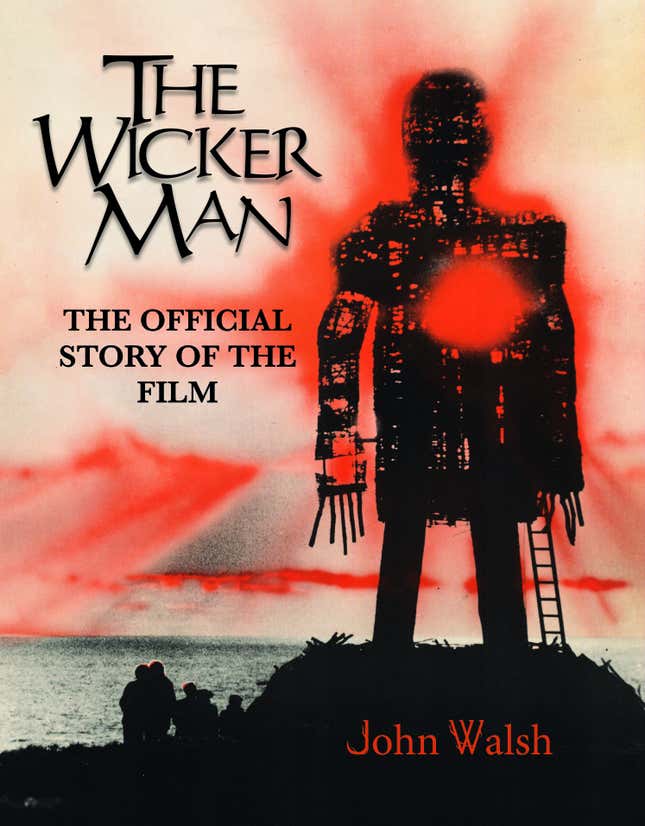 Why we like it: Released in 1973, The Wicker Man is still the definitive folk-horror movie—and is just as chilling now as it was over 50 years ago. This book explores the movie's origins, deploying "fascinating behind-the-scenes photography, new interviews, exclusive artwork, and never-before-seen material from the StudioCanal archives" to weave its tale.
Price: $50 Where to buy: Titan Books, Amazon
Star Trek II: The Wrath of Khan – The Making of the Classic Film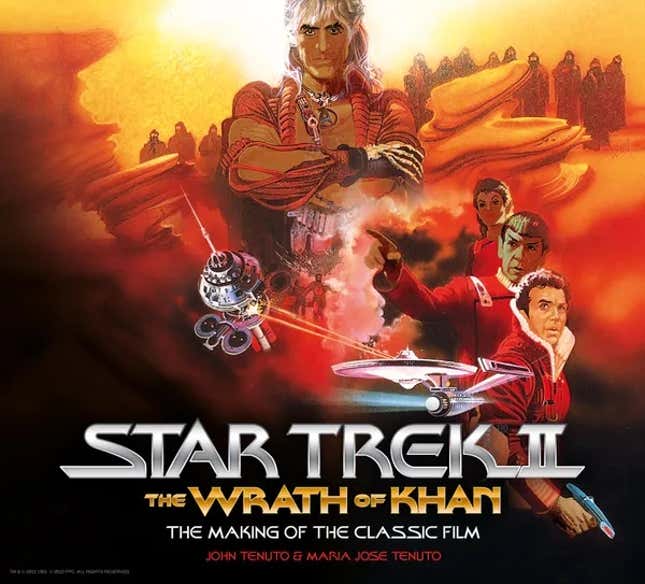 Why we like it: Every Star Trek fan's coffee table needs two things: a bowl of revenge (served cold), and this handsome volume chronicling the making-of 1982's Star Trek II: The Wrath of Khan. It contains "rare and previously unpublished archival material, behind-the-scenes photography, production art, cut scenes, script extracts, and much more, alongside new and exclusive interviews with the creatives, including director Nicholas Meyer." Get a peek inside the book here.
Price: $50 Where to buy: Titan Books, Amazon
The X-Files: The Official Archives: Cryptids, Biological Anomalies, and Parapsychic Phenomena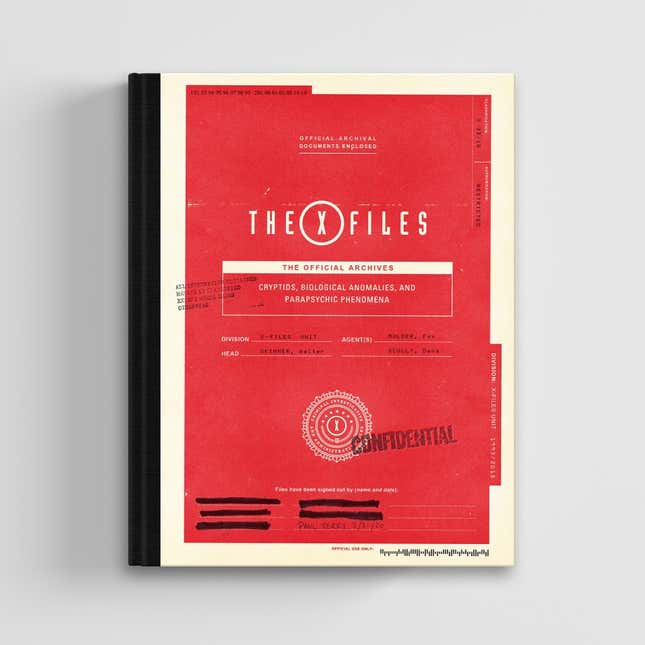 Why we like it: This release from author and X-Files superfan Paul Terry is styled as a collection of "case files" pulled from the desks of FBI agents Scully and Mulder (check out a look inside and an author interview here)—making it a fun reference volume for fans wanting to know more details about the show's most fascinating and monstrous cases. Terry has a second volume, The X-Files: The Official Archives: Volume II: Extraterrestrial Activity and the Syndicate, due out next year; you can learn more about that here.
Price: $50 Where to buy: Abrams Books, Amazon